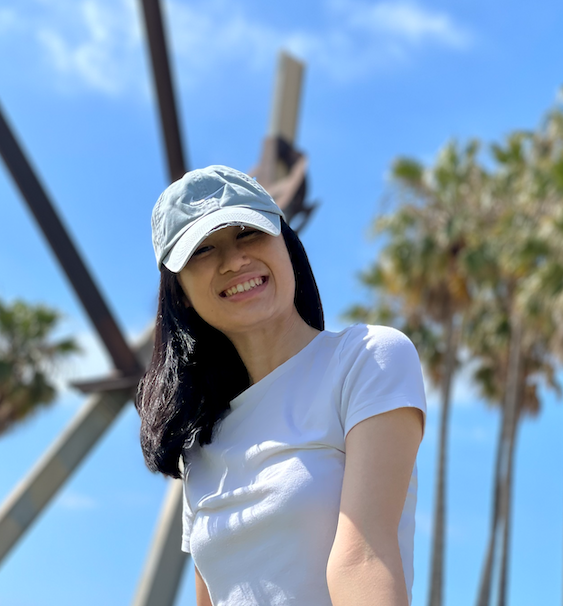 Diem
A mobile app concept to make requesting shift coverage and shift swapping more efficient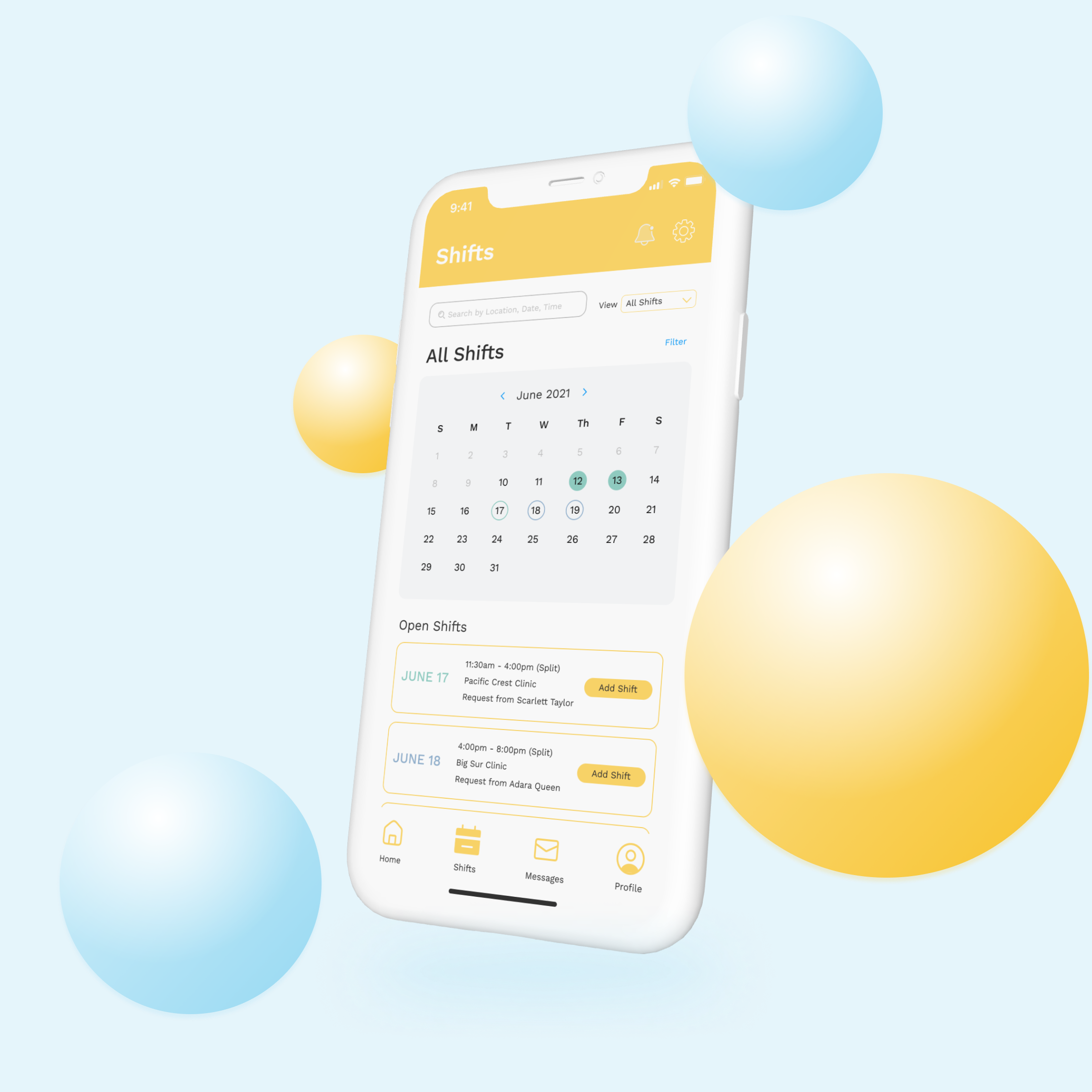 The problem
How might we make exchanging work shifts more effortless to revolutionize efficiency and convenience in the workplace?
While working a per diem job in healthcare during my first summer of grad school. I was drawn to the flexibility of choosing my work shifts, but soon discovered a common pain point shared by many colleagues.
Unlike full-time employees, per diem workers weren't provided with work phones, yet we could only use certain programs like our work emails on registered devices. As a result, we couldn't always access our work email, forcing our colleagues seeking time off to resort to texting our personal phones for shift coverage.
The idea
Although the system functioned, it proved to be inefficient and tedious. It was clear that both per diem and full-time employees desired a better solution. This inspired me to create Diem—an innovative platform designed to streamline the lives of per diem employees like myself and provide us with more time to seize the day.
Timeline
Summer 2021
Role
UX Designer and Prototyper
Tools
Figma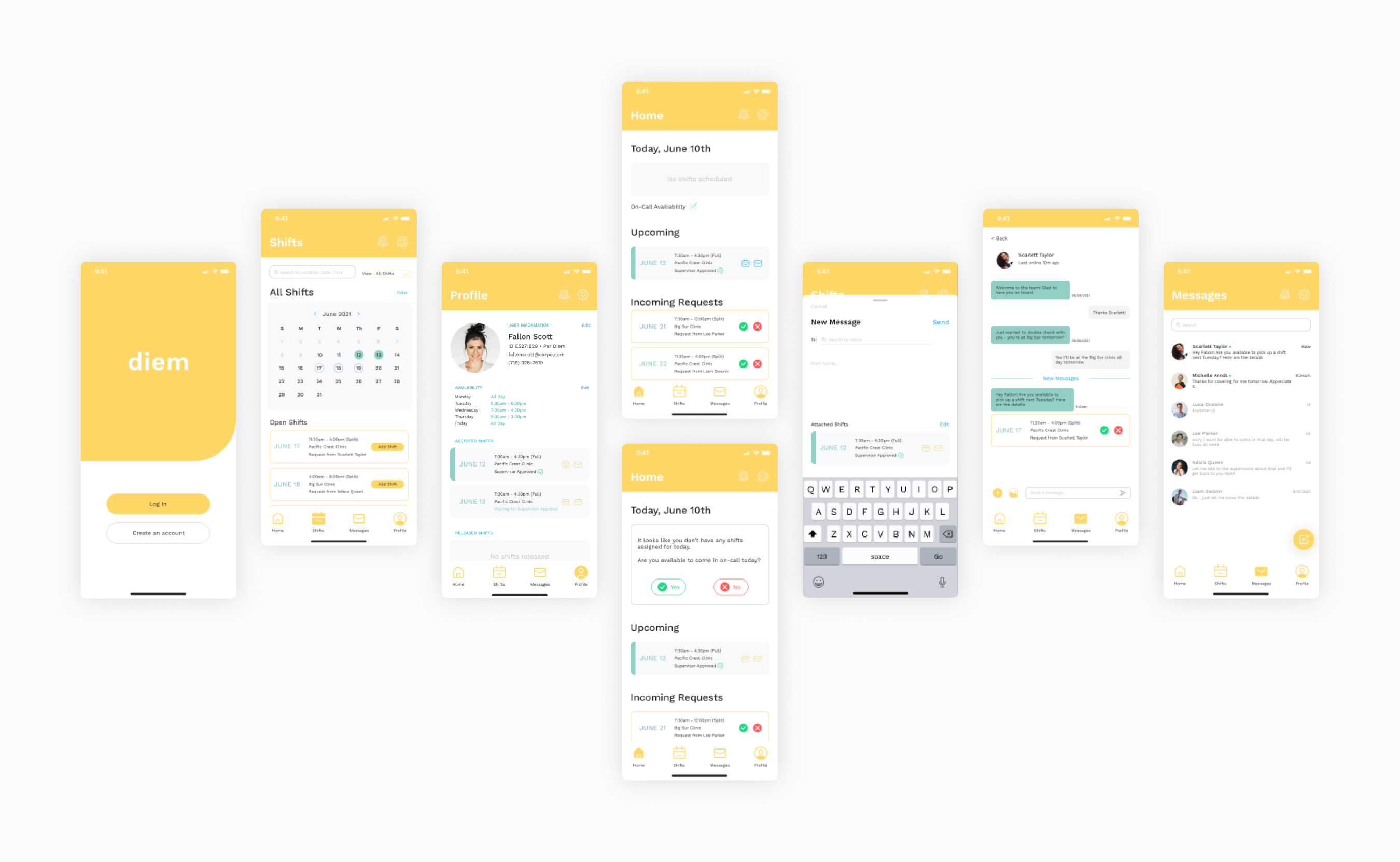 Personas
Based off of 5 informal interviews conducted with my colleagues at work, I created two personas based off common user goals and pain points.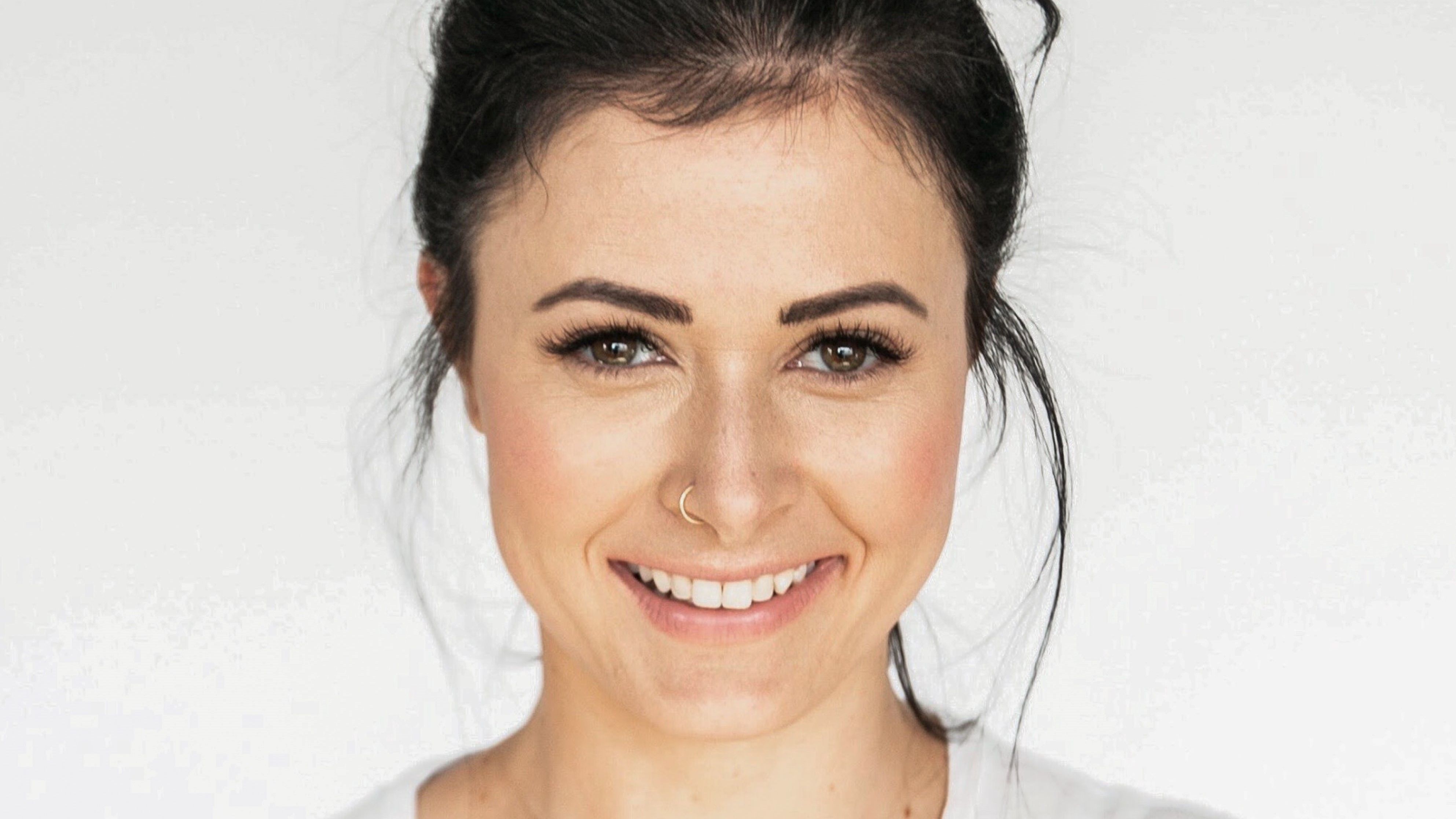 Fallon, Per Diem
Pain point: Receiving too many messages from full-time staff asking for coverage. Feels socially pressured to accept shifts when contacted directly even when she knows she's busy
Goal: Review shift coverage requests on her own time. Have more freedom in selecting which shifts to pick up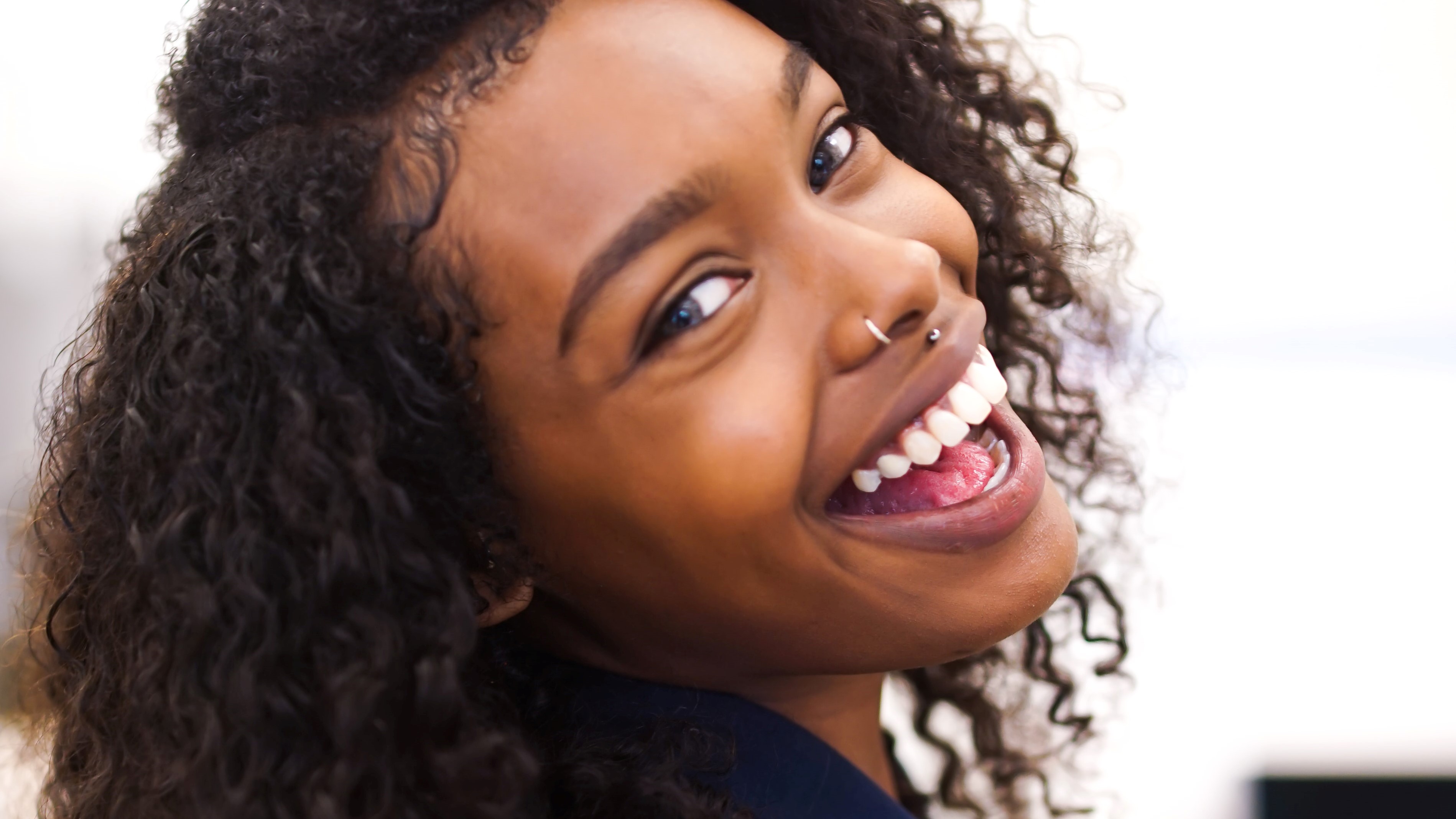 Scarlett, Full Time
Pain point: Often goes through long wait times when requesting coverage from per diems. Reaching out to per diem staff feels inefficient and unreliable. Feels like a nuisance for constantly asking for updates and requesting coverage
Goal: Wants to be able to request shift coverage efficiently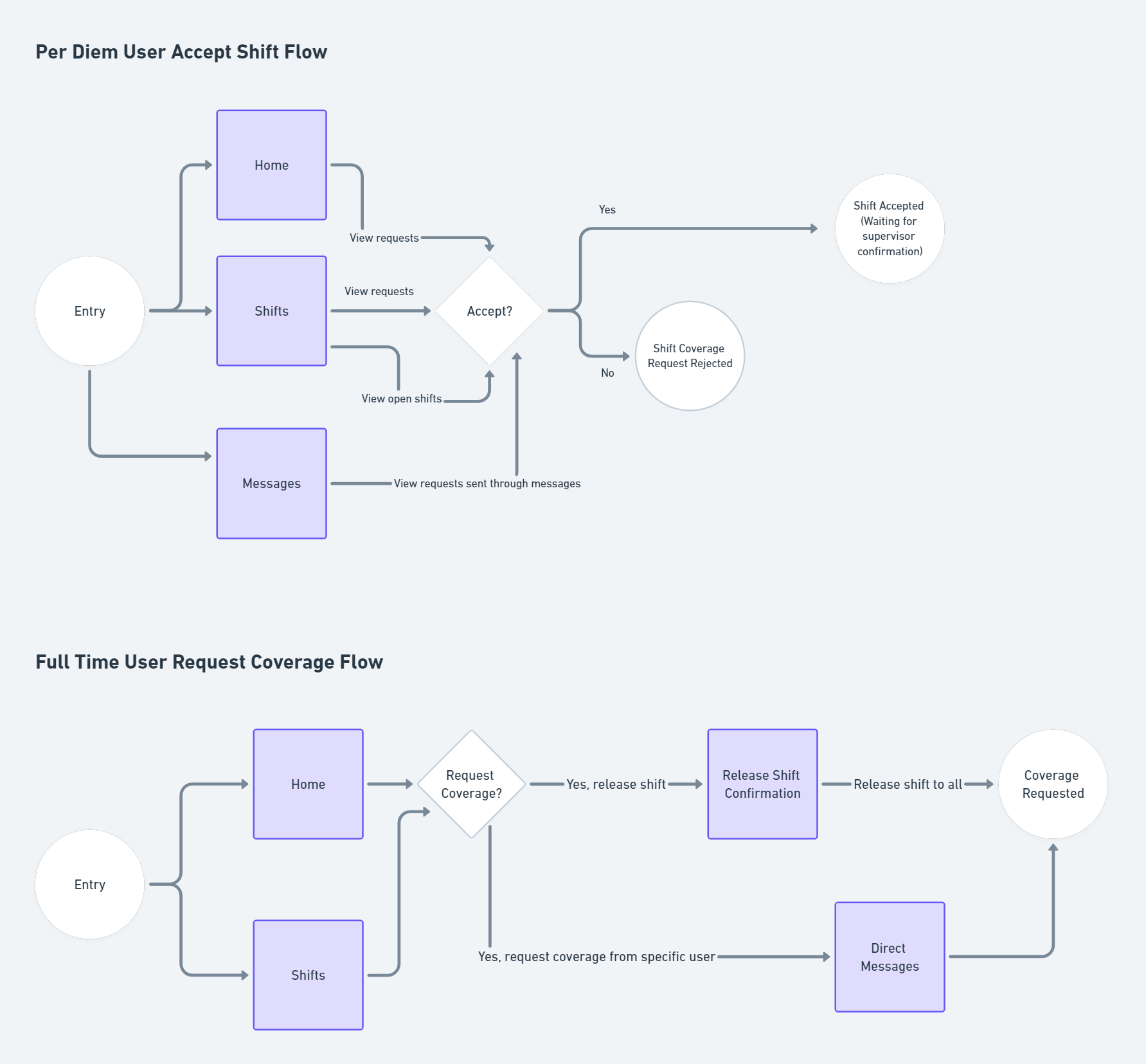 User flow
I aimed to optimize user efficiency by minimizing interactions required to achieve the two major goals.
I designed two user flow diagrams—one for accepting shift coverage requests and another for requesting coverage—to identify the essential screens needed to accomplish each goal.
Ideation
When I began sketching, my primary objective was to generate ideas that would lead to an intuitively designed interface.
I wanted users to grasp the functionality of the app without investing excessive time in exploration. Drawing inspiration from popular mobile calendar apps, which enjoy widespread user familiarity, I designed the shift acceptance feature on Diem to closely resemble the process of adding events to a mobile calendar, a familiar design patterns for many users.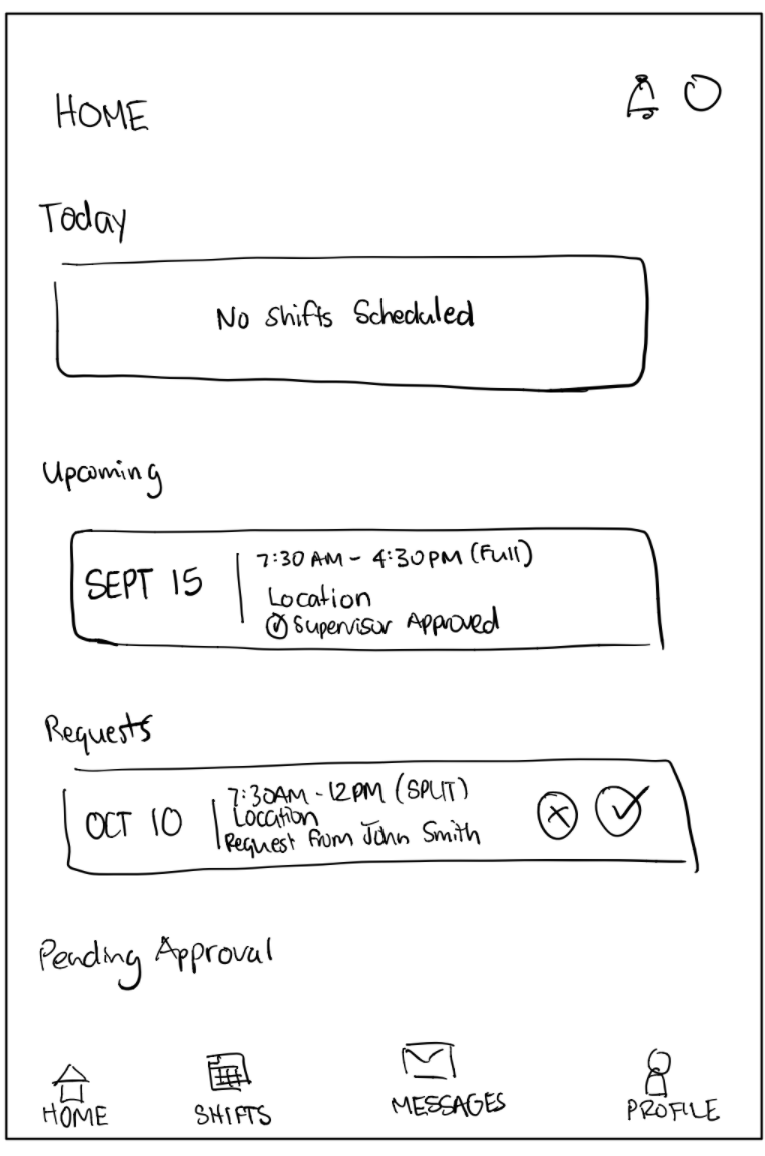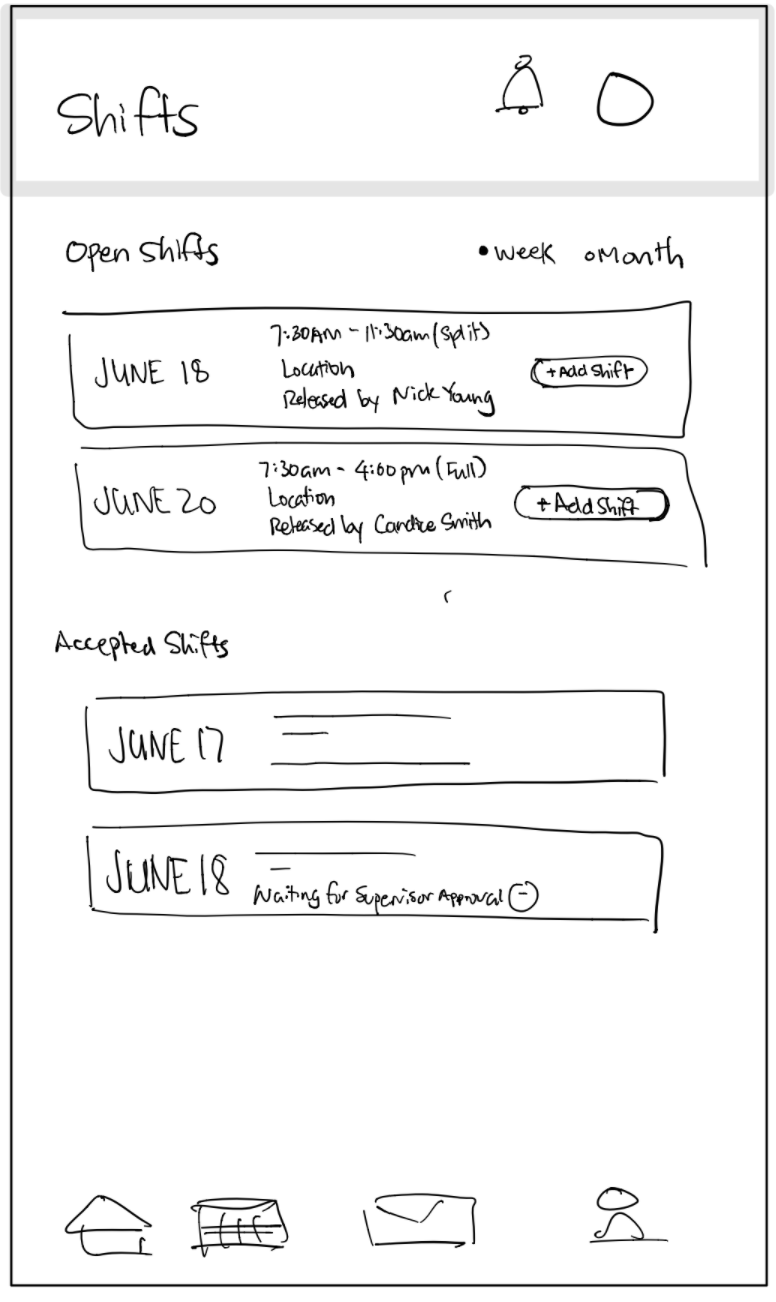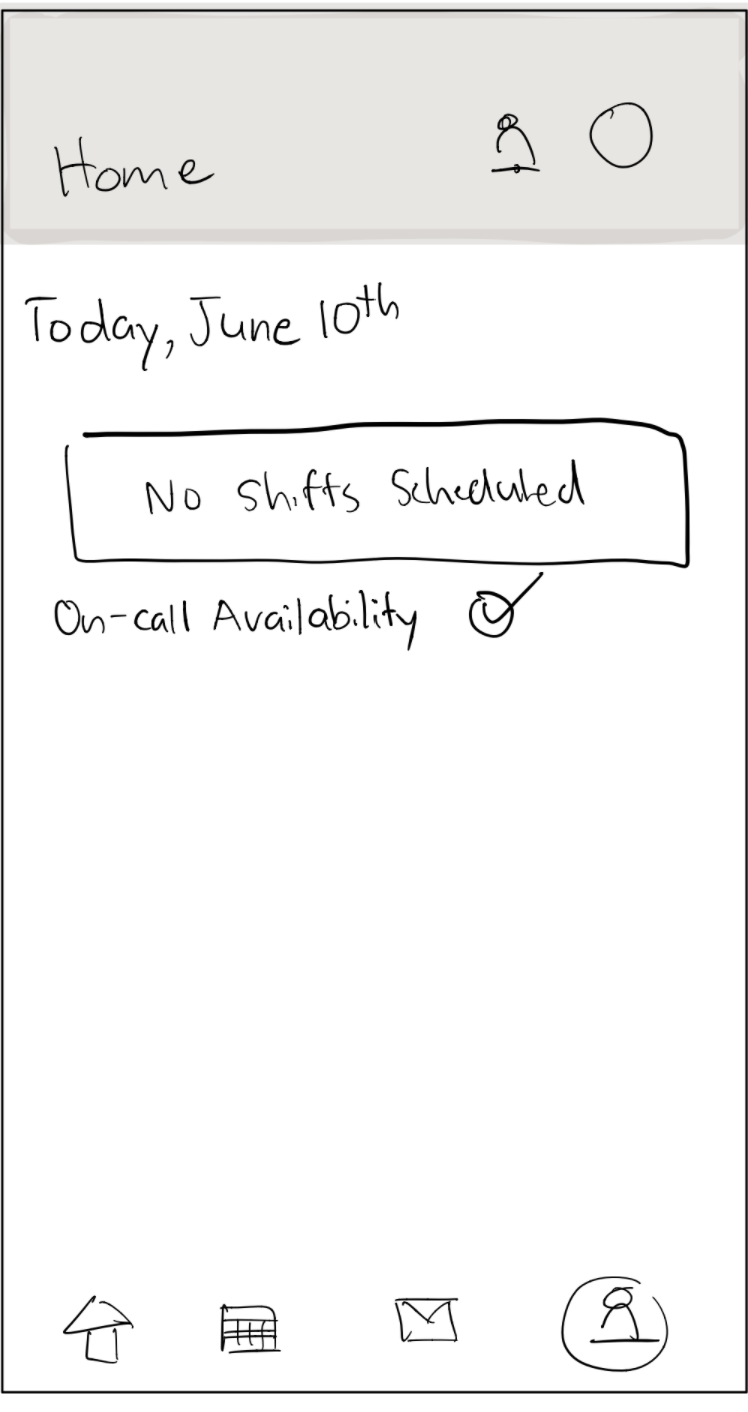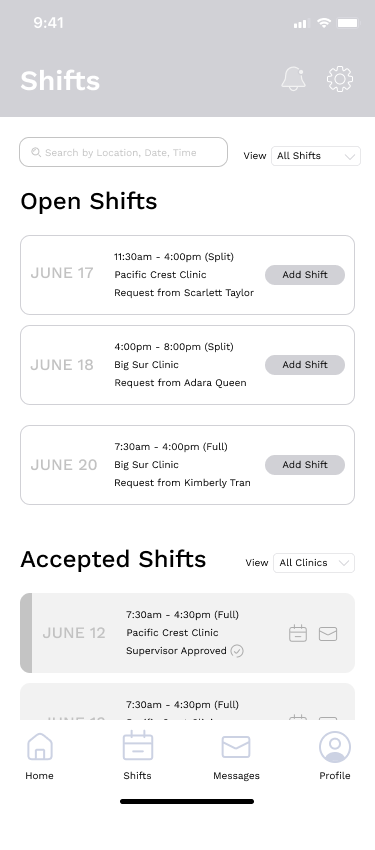 Wireframe
One key usability gap I noted from the low-fidelity wireframe was the need to address how users could easily access and explore shifts scheduled further in advance.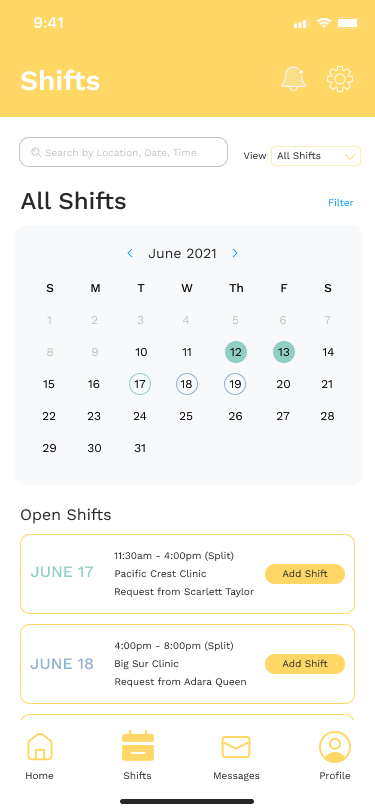 Final design
With the aim of capturing the spirit of seizing the day, I crafted a visually bold and energizing design.
Considering that accepting shifts is the core user task, I ensured that users could accomplish this seamlessly from various areas within the app: in the home screen, shifts page, and direct messages section.
Additionally, I introduced a calendar view in the shifts tab, empowering users with a visual representation of available shifts and those they have already accepted. This feature addresses the usability gap previously noted in my design, allowing users to now explore and secure future shifts.
Reflection
Diem marked my first journey into the realm of conceptualizing an app entirely from scratch.
Embarking on this endeavor initially brought about a sense of nervous excitement since I didn't need to design according to a detailed design brief or an existing reference. However, I found confidence in the fact that I possessed an intimate understanding of the usage context and user goals. After all, I was crafting an app to address a problem I personally encountered.
With this knowledge, I found my footing and amplified my comprehension and vision. I reveled in the creative freedom to craft something entirely novel. I wholeheartedly embraced the process and had an absolute blast immersing myself in the design.
I would love for you to explore the prototype below and let me know your thoughts and feedback. Carpe diem! 😊