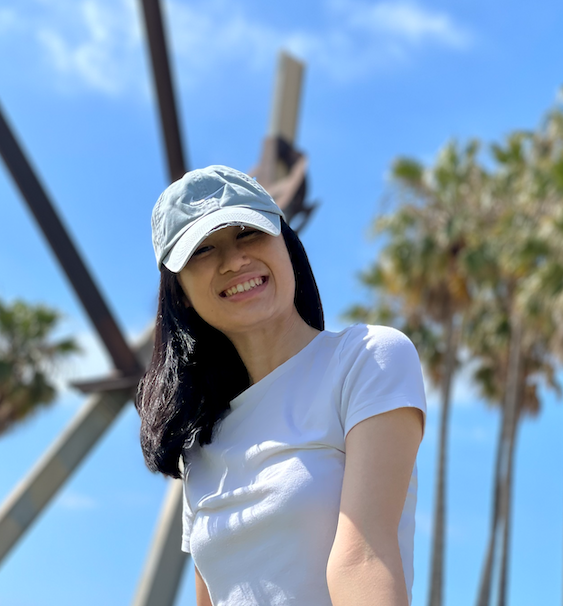 Amazon UX Design Internship
with the AWS Infrastructure Services UX team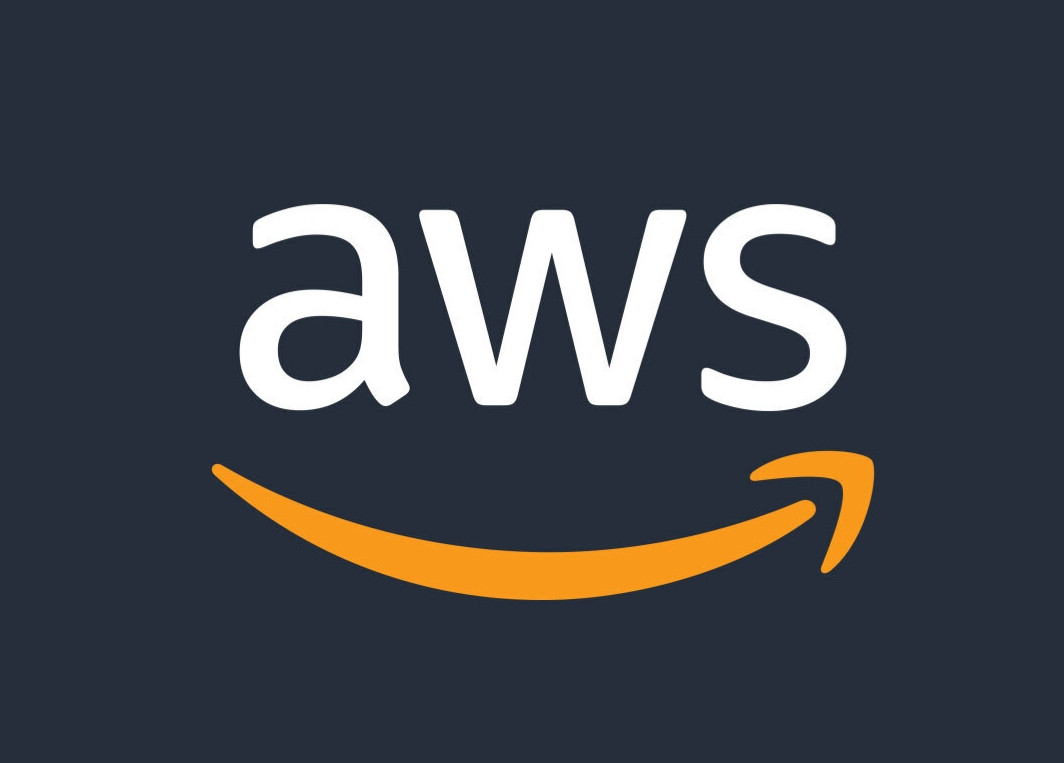 Overview
During the summer of 2022, I had the privilege of embarking on a 12-week internship with the AWS Infrastructure Services UX (AIS UX) team located in East Palo Alto, CA.
The internship allowed me the opportunity to collaborate closely with talented designers and engineers across five related AWS services. The experience proved to be fun and enriching, providing me with an invaluable platform for personal and professional growth. Here, I'd like to share some of the highlights and key takeaways from my three-month journey.
Highlights
During the course of 12 weeks, I achieved significant milestones, including:
Spearheading the creation of an innovative mobile experience for a network monitoring dashboard, employing the Cloudscape design system to ensure a seamless and intuitive user interface

Conducting user interviews and meticulously crafting personas that now serve as valuable guides in designing multiple infrastructure tools, enabling a user-centric approach throughout the development process

Effectively communicating the customer experience to key stakeholders, utilizing a comprehensive user journey map that unveiled existing UX gaps and identifying prime design opportunities for improvement

Devising a strategic approach to prioritize multiple action items by crafting compelling user stories aligned with major user goals, facilitating a focused and efficient workflow
Takeaways
Sometimes, the answer doesn't exist.. yet.
Throughout my internship, I realized the importance of being comfortable with ambiguity. As a designer, I value making informed decisions backed by thorough research. However, I discovered that in certain situations, the answers may not yet exist. I learned to take the initiative in seeking these answers through user research—and seeking insights from subject matter experts, engineering partners, researchers, and fellow designers when customer feedback wasn't readily available.
Know the guardrails of your design system.
Prior to this internship, my experience with existing design systems was limited. In my personal projects, I enjoyed the freedom of building custom components as needed. However, during my internship, I had the opportunity to familiarize myself with the AWS design system and its best practices. I realized the value of designing within the guardrails of a well-established system, as it ensures a consistent experience for customers. I also learned that design systems are living entities, and at times, it's necessary to challenge their boundaries to drive innovation.
"UX is a conversation."
This statement, shared by a more senior designer early in my internship, has resonated with me ever since. It encapsulates the idea that communication is fundamental to successful design. I discovered that inclusive and collaborative design processes are more enjoyable and effective. Engaging our engineering partners in the conversation allowed me to gather not only design feedback, but also insights on technical feasibility. This multidisciplinary approach enhanced the overall quality of the design outcomes.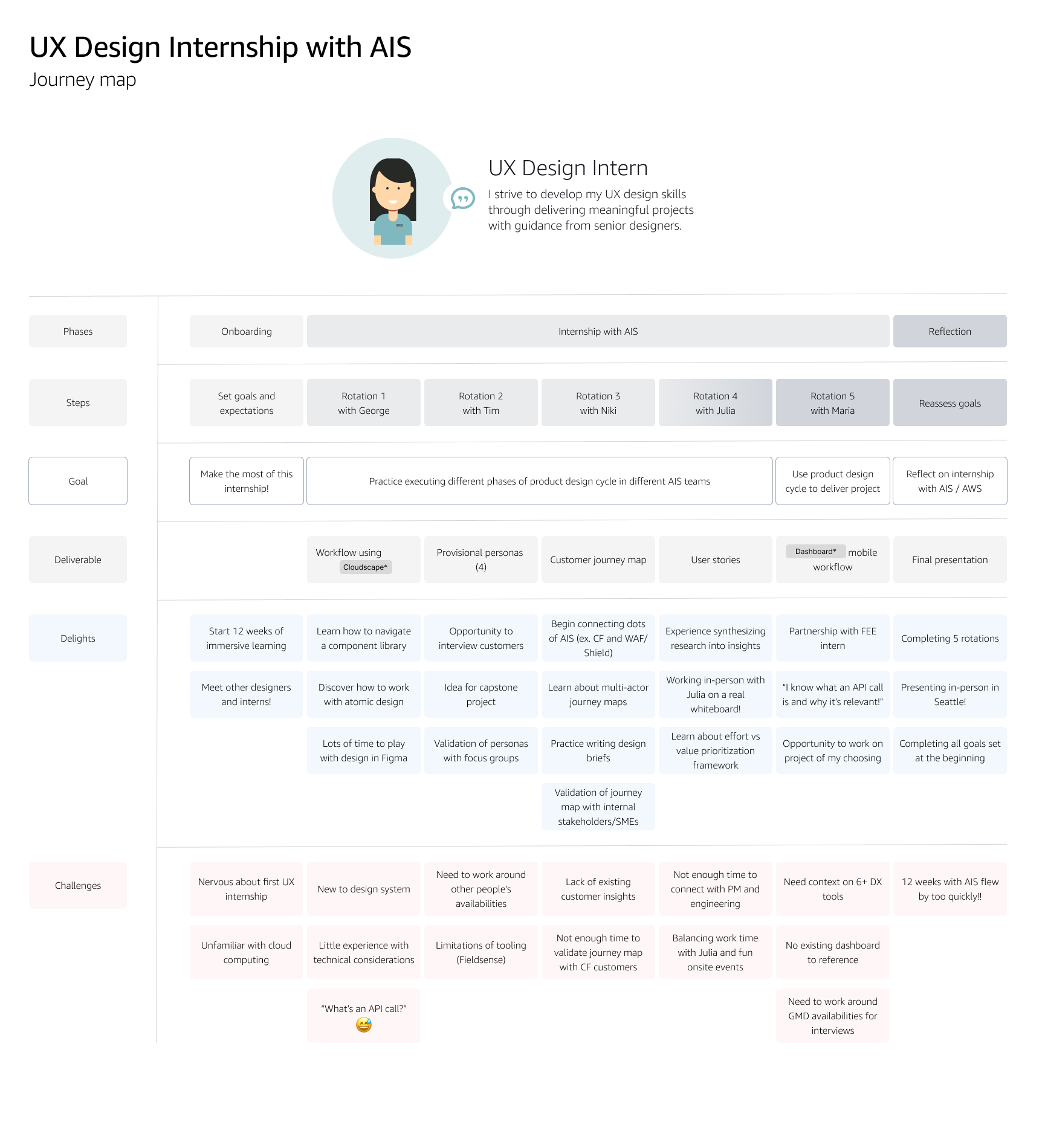 It was an unforgettable summer!
Reflecting back, I amazed myself with how much I learned during this internship. I vividly remember starting off the internship asking: "What is an API call?" And now, 12 weeks later, I can proudly say that I have a solid understanding of what an API call is!
I'm immensely grateful for the opportunity to learn and develop as a designer under the guidance of the AIS team. Their mentorship has been invaluable, and I look forward to carrying these newfound insights and skills into my future endeavors as a designer.